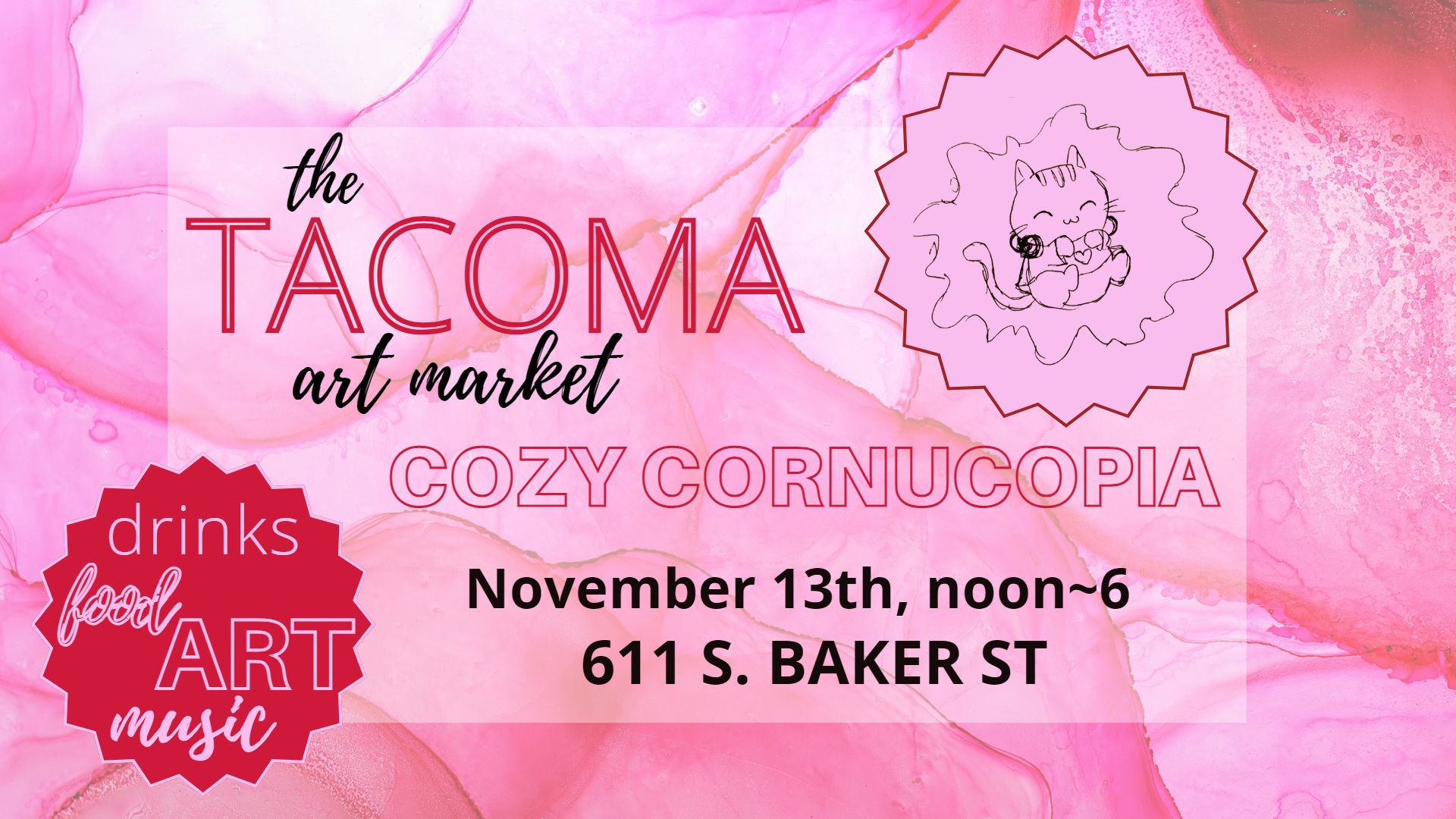 Tacoma Art Market: Cozy Cornucopia Maker's Market
November 13, 2022
12:00 PM – 6:00 PM | 611 South Baker Street, Tacoma, WA, USA
We are thrilled to bring this event to Dystopian State Taproom! This is going to be the coziest Tacoma Art Market yet!
Featuring over 25 artists and makers, live music, refreshing festive beverages, and delicious food all while you get your holiday shopping kicked off early!
Don't miss your chance to win $50 to spend with our artists; get cozy with us and wrap up in your fave PJs!
We will have 3 Pajama Contests; one at
1pm, 3pm and 5pm!!
Vendor applications are open, but space is limited, so don't wait to confirm your spot!
Early bird pricing is $50 for a 5 by 7 indoor space until 10.31.22; if paid AFTER 10.31.22, spaces are $60
Click the link to apply!
https://infinterest.com/index.php/cozy-cornucopia-makers-market/
Listing Page:
https://fb.me/e/34v2epWbq
---
Property Info:
Square Footage: 0
Beds:
Baths: .
Local Businesses Attending
No items found
Vendor Info
Relevant Business Categories:
Property Type
Rooms
Equipment Supported
Contact Event Host